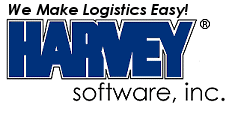 Special September Pricing Promotion for Multiple Carrier Shipping Software

FOR IMMEDIATE RELEASE (08/30/11)

PRESS RELEASE

CONTACT:
Steve Stevenson
Harvey Software, Inc.
800-231-0296
http://www.harveysoft.com/

FORT MYERS, FL— August 30, 2011—Today, Harvey Software, Inc. announced special September pricing combined with a promotional offer for its Computerized Parcel System (CPS™) shipping software products. In September, all who purchase a new CPS annual plan for $1349.99 will receive four (4) months additional free for a total of sixteen (16) months for the price of twelve (12). In addition, the CPS Address Verification Module (AVM), which helps reduce returns and address correction fees due to bad addresses, is included free of charge. Compared to the standard monthly pricing of $144.98 for CPS and the AVM, that's a savings of close to $1000 over the course of sixteen months.

"This offer allows new CPS annual plan users unparalleled savings," said Terry Kennedy, Harvey Software's Vice President of Alliance Marketing. "By allowing its users to find the best service at the least cost from the three major carriers, our CPS shipping software already pays for itself at its normal monthly price. Plus, one CPS user told me recently they eliminated $120 per week in address correction fees with CPS and the AVM," stated Mr. Kennedy. "This special offer for September puts another $970 worth of savings on a company's bottom line. By taking advantage of this 'four additional months free' offer, the next payment will not be due until 2013," continued Mr. Kennedy. "Specials like this are rare, and it is important for businesses to take advantage of this now," said Mr. Kennedy.

About Harvey Software, Inc.
Harvey Software is an established, leading developer of globally ready, multi-carrier shipping software solutions, providing businesses with shipping solutions since 1983. Harvey Software's premium shipping solution, the Computerized Parcel System (CPS™) increases profits, boosts domestic and international shipping efficiency, reduces shipping expenses and eliminates the inefficiencies of single carrier software systems. CPS is a FedEx® Compatible Solution, is UPS Ready®, USPS® certified and works with Internet Postage. CPS can be purchased, downloaded, installed, and supported all over the Internet.

For additional information about this release, contact Steve Stevenson, Harvey Software, Inc., 7050 Winkler Rd. #104, Fort Myers, FL 33919, 800-231-0296, http://www.harveysoft.com/.
Disclaimer
Brands and products referenced herein are the trademarks or registered trademarks of their respective holders.

Photos for Use with this Press Release
# # #

Copyright © 2011 Harvey Software, Inc. All rights reserved.