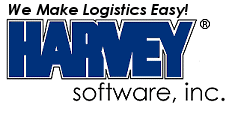 Multi-Carrier Shipping Systems Offer Flexibility in Case of Emergency

FOR IMMEDIATE RELEASE (08/31/11)

PRESS RELEASE

CONTACT:
Steve Stevenson
Harvey Software, Inc.
800-231-0296
http://www.harveysoft.com/

FORT MYERS, FL— August 31, 2011 – Today, Harvey Software published information to prepare businesses for potential disruptions to their shipping services by planning now for alternate shipping options. Although shipping service disruptions are not common, Harvey Software wants to help businesses prepare for potential emergencies by using a multiple carrier shipping system.

"Weather, labor strikes, technology challenges — these affect even major shipping carriers and package delivery. Companies want to know their packages will get to their destinations, regardless of any challenges. Multi-carrier shipping systems, which select among major carriers for each shipment, provide the flexibility to select different carriers in case of emergencies," said Bob Sansone, Director of Sales at Harvey Software. "There have been a lot of weather events across the country recently, and of course those are unpredictable. Our CPS multiple carrier shipping software helps businesses prepare ahead of time to have options in case weather affects a carrier's ability to perform," continued Mr. Sansone.

"If a company uses a single carrier shipping system, what happens if labor negotiations with a union do not go as planned?" asked Mr. Sansone. "While rare, carrier strikes have happened and businesses shipping only through that carrier were caught with packages they could not ship. Plus, with today's reliance on technology for streamlined logistics, computer problems at a carrier have the potential to disrupt shipping. Any company depending on shipping as its lifeblood should have multiple shipping options to be prepared for unforeseen circumstances," concluded Mr. Sansone.

Harvey Software's CPS shipping software allows a business to choose among the three major US package carriers and allows its users to select the best rate available for any given package. Companies interested in this flexibility can find more information at Harvey Software's website.

About Harvey Software, Inc.
Harvey Software is an established, leading developer of globally ready, multi-carrier shipping software solutions, providing businesses with shipping solutions since 1983. Harvey Software's premium shipping solution, the Computerized Parcel System (CPS™) increases profits, boosts domestic and international shipping efficiency, reduces shipping expenses and eliminates the inefficiencies of single carrier software systems. CPS is a FedEx® Compatible Solution, is UPS Ready®, USPS® certified and works with Internet Postage. CPS can be purchased, downloaded, installed, and supported all over the Internet.

For additional information about this release, contact Steve Stevenson, Harvey Software, Inc., 7050 Winkler Rd. #104, Fort Myers, FL 33919, 800-231-0296, http://www.harveysoft.com/.
Disclaimer
Brands and products referenced herein are the trademarks or registered trademarks of their respective holders.

Photos for Use with this Press Release
# # #

Copyright © 2011 Harvey Software, Inc. All rights reserved.