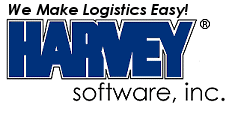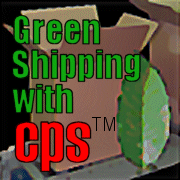 Harvey Software Goes Green and Provides CPS Users with Green Shipping Solutions

FOR IMMEDIATE RELEASE (12/12/07)

PRESS RELEASE

CONTACT:
Bert Hamilton
Harvey Software, Inc.
800-231-0296
http://www.harveysoft.com
FORT MYERS, FL - December 12, 2007 – Harvey Software, Inc., the provider of the Computerized Parcel System (CPS™) shipping software, today announced results from its strategic initiative to cut its own energy and natural resource usage along with its mission to further develop shipping software to assist environmentally conscious shippers with green shipping alternatives.
"After making major, companywide changes in 2007 we realized that going green was the right thing to do and it saved money. Therefore, we decided to pass along our successes to our customers." Bert Hamilton, President/CEO said today. "Now, with our new green focus, we realize that many of the features already present in our CPS shipping software can be easily used to help shippers make good, environmentally sound choices as they process their shipments." Hamilton continues. "For example, our new Address Verification Module (AVM) is one of the first of a new line of CPS enhancements planned in the upcoming months that saves our customers money while reducing the negative impact parcel shipping can cause. This is only the beginning of our efforts. There is more to come." Hamilton concluded.

For more information concerning Harvey Software's efforts and how CPS helps shippers go green, visit: http://www.harveysoft.com/green.htm.
About Harvey Software, Inc.

Founded in 1983, Harvey Software, Inc. is a highly regarded provider of effective, reliable shipping software to solve the parcel shipping problems of today's multi-carrier businesses. Harvey Software's CPS is UPS Ready™, FedEx® Compatible, and USPS® certified, works with Endicia™ Internet Postage and supports SpeeDee® services. All Harvey products may be used in standalone or multi-user configurations under Windows operating systems. CPS users ship over 200 million packages per year. For additional information, contact Bert Hamilton, Harvey Software, Inc., 7050 Winkler Rd. #104, Fort Myers, FL 33919, 1-800-231-0296, http://www.harveysoft.com.

Disclaimer
Brands and products referenced herein are the trademarks or registered trademarks of their respective holders.
# # #

Copyright © 2007 Harvey Software, Inc. All rights reserved.