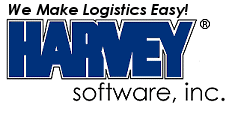 Multiple Carrier Shipping Software Introduces Automatic Rate Shopping for Date Certain Deliveries

FOR IMMEDIATE RELEASE (11/05/09)

PRESS RELEASE

CONTACT:
Steve Stevenson
Harvey Software, Inc.
800-231-0296
http://www.HarveySoft.com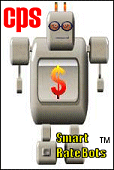 FORT MYERS, FL – Today, Harvey Software announced the introduction of Smart RateBots™ for its flagship Computerized Parcel System (CPS™) shipping software. Smart RateBots go beyond automatic rate shopping in the already popular CPS RateBots by finding the best price for delivery within a specific number of days. Many companies ship time sensitive documents, perishables and other packages that need to be delivered within a specific number of days. The carriers guarantee delivery times for all of their services depending on the destination. Ground service will have a one day guaranteed delivery time for a specific area, two days for a wider area and three days for a wider still delivery area. Smart RateBots let shippers use ground service when appropriate instead of the often more expensive express service, still getting delivery made by the date needed. The shipper completely controls the decisions made by Smart RateBots. Companies today want this kind of power and the significant savings it brings.
"Our CPS customers really like RateBots for automatic, multi-carrier rate shopping. Then they asked for more," stated Steve Stevenson, Harvey Software's Director of Sales. "Specifically, they requested the ability to shop for the best price for delivery within a specific number of days. Real-time, best price control of time-guaranteed carrier services with Smart Ratebots was the driving force behind the design of this great shipping tool. A Smart RateBot can be set up according to the carriers' date promised delivery time for an area, then used to find the best price for delivery to that area by the date needed. It's completely controlled by the CPS user," continued Mr. Stevenson. "Automatic time shopping is a great concept that can be a real money saver," Mr. Stevenson explained. "Let's say a package needs to be delivered tomorrow. If delivery tomorrow is guaranteed by ground service, why use the more expensive express service for the same result?" said Mr. Stevenson. "Not every package that must arrive by a specific date needs to be shipped by an express service. Many companies just use the express service without considering alternatives. Smart RateBots give shippers the alternatives," Mr. Stevenson concluded. Free shipping and other holiday shipping offers, especially as the holidays come closer, may have delivery date promises included. Shippers can control their costs for these offers using Smart RateBots
About Harvey Software, Inc.
Founded in 1983, Harvey Software, Inc. is a highly regarded provider of effective, reliable shipping software to solve the parcel shipping problems of today's multi-carrier businesses. Harvey Software's CPS is a FedEx® Compatible Solution, UPS Ready®, USPS® MAC™ certified and works with Endicia® Internet Postage. All Harvey products may be used in standalone or multi-user configurations under the Windows operating system. CPS users ship over 200 million packages per year. For additional information, contact Steve Stevenson, Harvey Software, Inc., 7050 Winkler Rd. #104, Fort Myers, FL 33919, 1-800-231-0296, http://www.HarveySoft.com.

Disclaimer:

Brands and products referenced herein are the trademarks or registered trademarks of their respective holders.
Photo for Use with this Press Release:
# # #

Copyright © 2009 Harvey Software, Inc. All rights reserved.