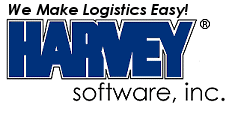 Money Saving Green Shipping Made Easy with CPS Smart RateBots

FOR IMMEDIATE RELEASE (11/18/09)

PRESS RELEASE

CONTACT:
Steve Stevenson
Harvey Software, Inc.
800-231-0296
http://www.HarveySoft.com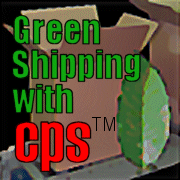 FORT MYERS, FL – Harvey Software continues its support of Green initiatives with the introduction of Smart RateBots™ in its flagship Computerized Parcel System (CPS™) shipping software. Smart RateBots make the Green choice at the best price, which reduces any size company's carbon footprint and saves money as they ship orders. Real-time, best-price control of time-guaranteed carrier services with Smart RateBots means the Green choice is the smart choice.

Even though a carrier's standard, ground service may guarantee delivery in one or two days, many companies only consider express services when a date definite delivery is requested. Express service often includes air transportation as part of its delivery process. Whenever ground transportation can be utilized for the entire delivery trip, the package creates a smaller carbon footprint and greener delivery route. Smart RateBots make this best, green choice automatically.

"We developed our CPS RateBots to price shop carrier services so our customers receive the most value for their shipping dollars over a geographic area," said Mr. Bert Hamilton, Harvey Software President and CEO. "In the short time since Smart RateBots were released, they have already proven to not only find the least expensive shipping option, but at the same time make a better Green choice for environmentally sensitive companies of any size. In fact, it is estimated that Smart RateBots can reduce the environmental impact of shipping by as much as 20% as they process packages with real-time, best price control of time-guaranteed carrier services," Mr. Hamilton continued. "We are proud to make the addition of Smart RateBots to our line as they reinforce Harvey Software's dedication towards finding shipping methods that lessen the impact of business on our environment while saving money," Mr. Hamilton explained. "We are very excited to continue on with our efforts." Mr. Hamilton concluded.
About Harvey Software, Inc.
Founded in 1983, Harvey Software, Inc. is a highly regarded provider of effective, reliable shipping software to solve the parcel shipping problems of today's multi-carrier businesses. Harvey Software's CPS is a FedEx® Compatible Solution, UPS Ready®, USPS® MAC™ certified and works with Endicia® Internet Postage. All Harvey products may be used in standalone or multi-user configurations under the Windows operating system. CPS users ship over 200 million packages per year. For additional information, contact Steve Stevenson, Harvey Software, Inc., 7050 Winkler Rd. #104, Fort Myers, FL 33919, 1-800-231-0296.

Disclaimer

Brands and products referenced herein are the trademarks or registered trademarks of their respective holders.
Photo for Use with this Press Release:
# # #

Copyright © 2009 Harvey Software, Inc. All rights reserved.