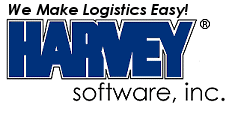 Businesses Win Using Multi-Carrier Shipping Systems Instead of Single Carrier "Free" Systems

FOR IMMEDIATE RELEASE (05/31/11)

PRESS RELEASE

CONTACT:
Steve Stevenson
Harvey Software, Inc.
800-231-0296
http://www.harveysoft.com/

FORT MYERS, FL – May 31, 2011 – Today Harvey Software went on the record to articulate good business reasons why the shipping public should consider a multi-carrier shipping system versus a 'free' system provided by the carriers. "There are many good reasons to use a multi-carrier system versus one that you can obtain from a carrier for "free," said Bert Hamilton, Founder and CEO of Harvey Software, Inc. He continued to say "one of the best reasons is that a multi-carrier system is designed with the shipper in mind, to meet their needs and not necessarily those of the carriers." He went on to say, "What motivated the carriers to develop these free systems were to enable them to capture specific data on each package and produce carrier compliant labels. These needs are what drive the carriers to provide these 'free' systems to their customers which number in the hundreds of thousands; so what they give away is not designed for specific industries or for specific types of customers."

Terry Kennedy, VP Harvey's Alliance Marketing continued, stating, "The customer's needs, not the carrier's, set a multi-carrier system apart from the 'free' systems. A multi-carrier shipping system ships every carrier from just one entry screen while storing shipping data for every carrier's packages in a single data file. What could be easier than all of your carriers bundled into one system?" said Mr. Kennedy. "A multi-carrier system earns its keep by providing tools that help better manage package processing, increase sales and satisfy customers. That's why a multi-carrier system can be counted on to help connect to a variety of systems like order entry and other 'back end' systems and provide easy access to important shipping data. In short, a multi-carrier shipping system is designed to improve the entire shipping process. From fast package processing to easily using in-house data to using the advantage of a multi-carrier shipping system when it's time to negotiate with the carriers and even to providing the ability to work with each carrier, a multi-carrier shipping system provides all of these advantages to any company that depends on shipping products to their customers," concluded Mr. Kennedy.

About Harvey Software, Inc.
Harvey Software is an established, leading developer of globally ready, multi-carrier shipping software solutions, providing businesses with shipping solutions since 1983. Harvey Software's premium shipping solution, the Computerized Parcel System (CPS™) increases profits, boosts domestic and international shipping efficiency, reduces shipping expenses and eliminates the inefficiencies of single carrier software systems. CPS is a FedEx® Compatible Solution, is UPS Ready®, USPS® certified and works with Internet Postage. CPS can be purchased, downloaded, installed, and supported all over the Internet.

For additional information about this release, contact Steve Stevenson, Harvey Software, Inc., 7050 Winkler Rd. #104, Fort Myers, FL 33919, 800-231-0296, http://www.harveysoft.com/.
Disclaimer
Brands and products referenced herein are the trademarks or registered trademarks of their respective holders.

Photos for Use with this Press Release
# # #

Copyright © 2011 Harvey Software, Inc. All rights reserved.