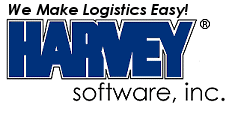 Shippers Describe Substantial Savings Using Multiple Carrier Shipping System's SmartTools

FOR IMMEDIATE RELEASE (06/03/11)

PRESS RELEASE

CONTACT:
Steve Stevenson
Harvey Software, Inc.
800-231-0296
http://www.harveysoft.com/

FORT MYERS, FL – June 3, 2011 - Today, Harvey Software, maker of the industry leading multi-carrier shipping software solution the Computerized Parcel System (CPS™), revealed comments by CPS users about ways that CPS SmartTools save them money. For deliveries needed by a specific date, one CPS SmartTool automatically shops for the best carrier and service to make the delivery. Another SmartTool is a management report for Internet retailers to accurately analyze shipping costs to establish how much to charge for shipping at their web site, which is especially important when competing with today's "Free Shipping" offers. One other SmartTool automatically determines the residential or commercial address status when deciding on the best carrier and service for a shipment. CPS users report they enjoy substantial savings by using these tools.

"Customers constantly tell me that using CPS SmartTools saves them money. They specifically talk about the value of SmartTools telling you the best way to ship a product to the customer, way past simply comparing rates between carriers," stated Bob Sansone, Director of Sales at Harvey Software. "Here is an example from a recent conversation. An order is placed and the customer wants it delivered the next business day. SmartTools in CPS will take a number of things into consideration to determine the best way to ship. In this example, the customer lives within one day time-in-transit by ground service from the shipper. Rather than an overnight premium service, SmartTools tells you the product can be shipped by ground service with delivery guaranteed the next business day. Compare the cost difference between air and ground services and it is substantial," continued Mr. Sansone. "Harvey Software's CPS is one of the only multi-carrier shipping systems offering money saving benefits like these," concluded Mr. Sansone.

About Harvey Software, Inc.
Harvey Software is an established, leading developer of globally ready, multi-carrier shipping software solutions, providing businesses with shipping solutions since 1983. Harvey Software's premium shipping solution, the Computerized Parcel System (CPS™) increases profits, boosts domestic and international shipping efficiency, reduces shipping expenses and eliminates the inefficiencies of single carrier software systems. CPS is a FedEx® Compatible Solution, is UPS Ready®, USPS® certified and works with Internet Postage. CPS can be purchased, downloaded, installed, and supported all over the Internet.

For additional information about this release, contact Steve Stevenson, Harvey Software, Inc., 7050 Winkler Rd. #104, Fort Myers, FL 33919, 800-231-0296, http://www.harveysoft.com/.
Disclaimer
Brands and products referenced herein are the trademarks or registered trademarks of their respective holders.

Photos for Use with this Press Release
# # #

Copyright © 2011 Harvey Software, Inc. All rights reserved.