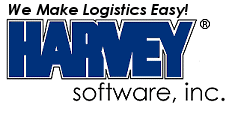 New Harvey Software / Dydacomp Partnership Expands Multichannel Order Manager Users' Shipping Options

FOR IMMEDIATE RELEASE (06/08/11)

PRESS RELEASE

CONTACT:
Steve Stevenson
Harvey Software, Inc.
800-231-0296
http://www.harveysoft.com/
| | | |
| --- | --- | --- |
| | + | |
FORT MYERS, FL and TOTOWA, NJ – June 7, 2011 – Harvey Software, Inc. and Dydacomp announced today a strengthened partnership agreement that builds on their history of working together for over a decade. With Dydacomp's Multichannel Order Manager (M.O.M.) already integrated with all versions of Harvey Software's Computerized Parcel System (CPS™), the updated partnership agreement reinforces each company's commitment to provide an enhanced, seamless domestic and international shipping process option for every M.O.M. user. The agreement also includes a new financial incentive to help every M.O.M. user that wants to add the additional shipping capabilities.

"With Dydacomp now a Certified Partner, this new agreement builds on our long history of successful collaboration. For the future, we plan to work together closer than ever to make CPS an even more effective shipping system for M.O.M. users," said Terry Kennedy, Harvey Software's Vice President of Alliance Marketing. "To use M.O.M. with CPS, the M.O.M. user just installs Dydacomp's Universal Shipping Interface (USI) for Harvey Software, then configures the CPS for M.O.M. program for their version of M.O.M. and they are ready to ship," continued Mr. Kennedy. "Helping M.O.M. users pay for the USI is a terrific new benefit for M.O.M. users under this new agreement. When a M.O.M. user purchases the USI module, they also receive a coupon from Dydacomp for the total cost of the USI towards the purchase of CPS. The bottom line is M.O.M. users pay nothing more than the normal cost of CPS to get started. This is another great aspect of this partnership for M.O.M. users," explained Mr. Kennedy.

"Dydacomp's goal is to provide Multichannel Order Manager and SiteLINK ecommerce merchants with the very best tools to streamline business processes and efficiently run their businesses. For over a decade, Harvey has provided M.O.M. users with complete and effective integrated shipping solutions to optimize shipping, fulfillment, and cross-carrier rate shopping," stated Robert Coon, head of Dydacomp's partnership program. "The strengthening of Dydacomp's partnership with Harvey, combined with a new incentive program for new CPS merchants, solidifies our mutual dedication to providing merchants with the most robust solutions and is an example of Dydacomp's ongoing commitment to strong and lasting partnerships," Mr. Coon concluded.

About Dydacomp
Dydacomp specializes in multichannel software solutions for Ecommerce, catalog, DRTV, and traditional point-of-sale business. Dydacomp's popular Multichannel Order Manager software, formerly Mail Order Manager, first released in 1986, is fully featured including integrated Ecommerce, inventory control, order entry, customer maintenance, credit card processing, list management, fulfillment and other related functions. Through Multichannel Order Manager (M.O.M.), online merchants using MIVA®, Shopsite®, Yahoo!®, eBay®, Amazon®, SiteLINK® and other carts or marketplaces can manage their entire back-office operations. Dydacomp's client base, approaching 10,000 Multichannel Order Manager installations worldwide, consists of e-commerce, mail order, fulfillment, distribution and call-center companies.

About Harvey Software, Inc.
Harvey Software is an established, leading developer of globally ready, multi-carrier shipping software solutions, providing businesses with shipping solutions since 1983. Harvey Software's premium shipping solution, the Computerized Parcel System (CPS™) increases profits, boosts domestic and international shipping efficiency, reduces shipping expenses and eliminates the inefficiencies of single carrier software systems. CPS is a FedEx® Compatible Solution, is UPS Ready®, USPS® certified and works with Internet Postage. CPS can be purchased, downloaded, installed, and supported all over the Internet.

For additional information about this release, contact Steve Stevenson, Harvey Software, Inc., 7050 Winkler Rd. #104, Fort Myers, FL 33919, 800-231-0296, http://www.harveysoft.com/.
Disclaimer
Brands and products referenced herein are the trademarks or registered trademarks of their respective holders.

Photos for Use with this Press Release
# # #

Copyright © 2011 Harvey Software, Inc. All rights reserved.