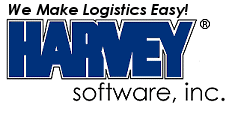 Multi-Carrier Shipping Systems Give Businesses More Power in Carrier Rate Negotiations

FOR IMMEDIATE RELEASE (06/14/11)

PRESS RELEASE

CONTACT:
Steve Stevenson
Harvey Software, Inc.
800-231-0296
http://www.harveysoft.com/

FORT MYERS, FL – June 14, 2011 - Today Harvey Software announced it has published additional, compelling business reasons why small package shippers should strongly consider using a multi-carrier shipping system instead of a 'free' system provided by the carriers. Package carriers are competing intensely to gain every package they can. The service provided by each carrier today is accurately described as good, reliable transportation with quick, easily accessed tracking information. The price that is paid for shipping is one area that sets one carrier apart from another. By shipping with a multi-carrier shipping system, a company is put in a better negotiating position, which leads to better shipping prices, more attractive shipping offers for customers with more sales, and the end result of increased company profits.

"The carriers know if you use their 'free' shipping system, your ability to change carriers is limited, even if another offers better rates. The 'free' system will get packages out the door, but the price that is paid is being locked in to a particular carrier," said Bob Sansone, Harvey Software's Director of Sales. "The carriers know that using their shipping system significantly limits how easy it is to use another carrier. So how motivated can they possibly be to provide their best deal? Certainly not as much as when they know that less than their best will lose the business," Mr. Sansone explained. "Even when a company intends to use only one carrier, just the fact that the carrier reps know you can easily ship with the competition makes them bring their best deals during negotiations. The bottom line is that a multiple carrier shipping system puts the negotiating power on the company's side of the table," stated Mr. Sansone..

About Harvey Software, Inc.
Harvey Software is an established, leading developer of globally ready, multi-carrier shipping software solutions, providing businesses with shipping solutions since 1983. Harvey Software's premium shipping solution, the Computerized Parcel System (CPS™) increases profits, boosts domestic and international shipping efficiency, reduces shipping expenses and eliminates the inefficiencies of single carrier software systems. CPS is a FedEx® Compatible Solution, is UPS Ready®, USPS® certified and works with Internet Postage. CPS can be purchased, downloaded, installed, and supported all over the Internet.

For additional information about this release, contact Steve Stevenson, Harvey Software, Inc., 7050 Winkler Rd. #104, Fort Myers, FL 33919, 800-231-0296, http://www.harveysoft.com/.
Disclaimer
Brands and products referenced herein are the trademarks or registered trademarks of their respective holders.

Photos for Use with this Press Release
# # #

Copyright © 2011 Harvey Software, Inc. All rights reserved.