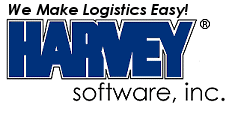 Multi-Carrier Shipping Systems Provide Important Shipping Choices for Customers

FOR IMMEDIATE RELEASE (06/24/11)

PRESS RELEASE

CONTACT:
Steve Stevenson
Harvey Software, Inc.
800-231-0296
http://www.harveysoft.com/

FORT MYERS, FL – June 24, 2011 - Today, Harvey Software made public additional details describing why small package shippers should be sure to consider using a multi-carrier shipping system instead of a 'free' system provided by the carriers. To stay competitive, companies must offer shipping choices for their customers. The reasons may be surprising. A lack of shipping choice can ripple through a business since limiting the shipping choice to a single carrier can cost a company in immediate sales and sales opportunities.

"Use just one carrier for your shipping and both your customers and your company can suffer," stated Bob Sansone, Harvey Software's Director of Sales. "Shoppers today are smarter and better informed than ever before. They know if they are only offered a single carrier as a shipping choice, they may be paying too much for shipping. If they think that shipping is too expensive, they quickly cancel their orders and sales are lost," said Mr. Sansone. "That's not all. If you have customers that require 'bill receiver' or 'bill third party' shipping by a specific carrier, if you can't use that carrier, you likely will not gain that business. These are two pretty different situations with the same result – losing business because carrier choices are not available," continued Mr. Sansone. "The right multiple carrier shipping system allows companies to offer free shipping or flat-rate shipping offers, and those definitely build sales. The right multi-carrier carrier shipping system can choose the best carrier and service for each package shipped with the 'standard shipping' choice. Free and flat-rate shipping offers are not tied to a specific carrier so a company can provide the best, competitive shipping options to gain the most sales possible," concluded Mr. Sansone. A multiple carrier shipping system opens much more opportunity than just shipping by a carrier of your choice. The right multiple carrier shipping system can be the advantage that makes the difference in a company's profits.

About Harvey Software, Inc.
Harvey Software is an established, leading developer of globally ready, multi-carrier shipping software solutions, providing businesses with shipping solutions since 1983. Harvey Software's premium shipping solution, the Computerized Parcel System (CPS™) increases profits, boosts domestic and international shipping efficiency, reduces shipping expenses and eliminates the inefficiencies of single carrier software systems. CPS is a FedEx® Compatible Solution, is UPS Ready®, USPS® certified and works with Internet Postage. CPS can be purchased, downloaded, installed, and supported all over the Internet.

For additional information about this release, contact Steve Stevenson, Harvey Software, Inc., 7050 Winkler Rd. #104, Fort Myers, FL 33919, 800-231-0296, http://www.harveysoft.com/.
Disclaimer
Brands and products referenced herein are the trademarks or registered trademarks of their respective holders.

Photos for Use with this Press Release
# # #

Copyright © 2011 Harvey Software, Inc. All rights reserved.