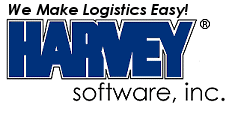 Multi-Carrier Shipping Systems Streamline Business Processes Including Shipping

FOR IMMEDIATE RELEASE (06/29/11)

PRESS RELEASE

CONTACT:
Steve Stevenson
Harvey Software, Inc.
800-231-0296
http://www.harveysoft.com/

FORT MYERS, FL – June 29, 2011 – Today, Harvey Software publicized details describing business processes that can be improved by using a multi-carrier shipping system instead of a 'free' system provided by the carriers. Shipping with more than one carrier and using the 'free' individual shipping systems from each carrier substantially complicates the small package shipping process. From the initial system installation and training to daily shipping and shipping system maintenance, using two or more single carrier shipping systems can double or triple the work needed at every stage.

"Compared to using a single multiple carrier shipping system like our CPS, let's look at the additional work involved when a company uses just two of the 'free' carrier systems. Starting with the initial installation, using multiple shipping systems means more work at the start since you are setting up multiple systems. You have to provide the physical space for each separate system and provide double the computer and shipping hardware. Plus there is training needed for both systems," stated Bob Sansone, Harvey Software's Director of Sales. "That's just the start. Each system will have its own way to connect to the order or accounting system, so there are two systems to keep connected to the in-house data. IT resources are not cheap but packages must be shipped. If you need more IT resources in shipping, then some other department is waiting for them instead of getting their work done. The effects of using the 'free' systems go far beyond just the efforts needed for shipping," Mr. Sansone continued. "Each step using the 'free' systems complicates every business process it touches."

"So far, that's what's needed to make multiple systems ready to ship packages. Using them brings its own issues. It's very hard to efficiently make the right shipping choices when you have to bounce from one carrier system to another at the point of shipping. If you are looking for the best carrier, best rate, best anything, you have to check out each package in each system," Mr. Sansone explained. "Even harder, if you ship a package by one carrier and need to change the carrier, first you delete the package from one system, then add it to the other system. Unless your order system accurately predetermines the carrier and service needed every time for every package, choosing the best carrier and service for any package can mean more work for this shipping system operator, and this slows down the shipping process," said Mr. Sansone. "In contrast, with a multiple carrier shipping system there is just one system to setup, one system to learn, one system to update and one system to use. Streamlining these processes is a tremendous efficiency gain. The shipping system operator uses one system for everything - no jumping from here to there. This is definitely faster with far less chance of errors. Using just one system means more packages can be shipped in a given period of time with fewer shipping mistakes, such as wrong carrier or wrong service. These are all clear 'wins' for every part of the shipping process," stated Mr. Sansone. "Our users tell us the hardest thing about using a multiple carrier system is making sure you put each completed, labeled package in the right pick up stack for its carrier," Mr. Sansone concluded.

About Harvey Software, Inc.
Harvey Software is an established, leading developer of globally ready, multi-carrier shipping software solutions, providing businesses with shipping solutions since 1983. Harvey Software's premium shipping solution, the Computerized Parcel System (CPS™) increases profits, boosts domestic and international shipping efficiency, reduces shipping expenses and eliminates the inefficiencies of single carrier software systems. CPS is a FedEx® Compatible Solution, is UPS Ready®, USPS® certified and works with Internet Postage. CPS can be purchased, downloaded, installed, and supported all over the Internet.

For additional information about this release, contact Steve Stevenson, Harvey Software, Inc., 7050 Winkler Rd. #104, Fort Myers, FL 33919, 800-231-0296, http://www.harveysoft.com/.
Disclaimer
Brands and products referenced herein are the trademarks or registered trademarks of their respective holders.

Photos for Use with this Press Release
# # #

Copyright © 2011 Harvey Software, Inc. All rights reserved.