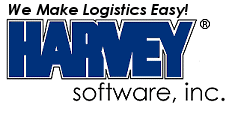 Multi-Carrier Shipping System Price Discount Of 45% to 70% Offered for July

FOR IMMEDIATE RELEASE (07/05/11)

PRESS RELEASE

CONTACT:
Steve Stevenson
Harvey Software, Inc.
800-231-0296
http://www.harveysoft.com/

FORT MYERS, FL – July 5, 2011 - Today, Harvey Software, Inc. announced it will continue special discount pricing through July 31, 2011 for the CPS™ Annual Plan, its top selling Computerized Parcel System (CPS) multi-carrier shipping system. In addition to a forty five percent (45%) discount, a second CPS station can be purchased at a seventy percent (70%) discount.

"Companies are anticipating their upcoming business season, and there is nothing more key to success than smooth shipping," said Bob Sansone, Harvey Software's Director of Sales. "These discounts on CPS in July provide terrific motivation to update and upgrade shipping systems to stay as competitive as possible," stated Mr. Sansone. "The offer is for our regular CPS shipping system, so nothing is held back. The additional discount for a second system, which can be just what's needed during the busiest time, lets companies handle their busiest times with ease," explained Mr. Sansone.

About Harvey Software, Inc.
Harvey Software is an established, leading developer of globally ready, multi-carrier shipping software solutions, providing businesses with shipping solutions since 1983. Harvey Software's premium shipping solution, the Computerized Parcel System (CPS™) increases profits, boosts domestic and international shipping efficiency, reduces shipping expenses and eliminates the inefficiencies of single carrier software systems. CPS is a FedEx® Compatible Solution, is UPS Ready®, USPS® certified and works with Internet Postage. CPS can be purchased, downloaded, installed, and supported all over the Internet.

For additional information about this release, contact Steve Stevenson, Harvey Software, Inc., 7050 Winkler Rd. #104, Fort Myers, FL 33919, 800-231-0296, http://www.harveysoft.com/.
Disclaimer
Brands and products referenced herein are the trademarks or registered trademarks of their respective holders.

Photos for Use with this Press Release
# # #

Copyright © 2011 Harvey Software, Inc. All rights reserved.