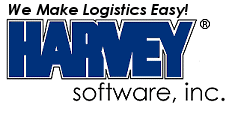 Harvey Software and Plantrol Systems Partnership Expanding Print Manufacturer Shipping Options

FOR IMMEDIATE RELEASE (07/06/11)

PRESS RELEASE

CONTACT:
Steve Stevenson
Harvey Software, Inc.
800-231-0296
http://www.harveysoft.com/
| | | |
| --- | --- | --- |
| | + | |
FORT MYERS, FL – July 7, 2011 – Harvey Software, Inc., announced today that Plantrol and Harvey Software have renewed their partnership agreement, opening new opportunities to better serve their mutual customers. Recent enhancements by Harvey Software to its industry-leading multi-carrier Computerized Parcel System (CPS™) shipping solution will be extended to Plantrol Systems customers. These enhancements will allow Plantrol's customers to take advantages of new services offered by FedEx, UPS and USPS. The partnership renewal extends an already long-standing relationship between Harvey Software and Plantrol.

"Harvey Software has worked hard to add the features and small package carrier services that customers have told us they need. Now they can take advantage of those services from within the Plantrol solution that they have used for years," stated Terry Kennedy, Vice President of Alliance Marketing at Harvey Software, Inc. "Harvey Software and Plantrol Systems want to leverage our long-standing relationship and raise the bar to help our mutual customers where it counts most these days - their bottom line", Mr. Kennedy went on to say. "The renewed partnership provides even more opportunities for Plantrol Systems and Harvey Software to promote each other's products through a variety of sales and marketing efforts," stated Mr. Kennedy. Harvey Software will also present Plantrol Systems, Ltd. as their "Featured Certified Business Partner" for the month of July.

"Plantrol is delighted to further extend our long-term business relationship with Harvey Software and now be approved as a Certified Business Partner. Harvey Software has been very open to allow us to fully integrate our OMNIship application with their Computerized Parcel System (CPS)," stated Dan Smith, Vice President at Plantrol Systems, Ltd. Mr. Smith continued, "Harvey's CPS solution has the ability to accurately and efficiently ship high volumes per day with direct integration to Plantrol's OMNIship and ERP applications. This combination brings great savings to customers in cost effective shipping rates with minimal manual input through integrated Plantrol applications. This is a win, win, win for our customers, Harvey Software and Plantrol Systems."

About Plantrol Systems
Since 1978, Plantrol Systems has solved literally thousands of problems and saved millions of dollars for print manufactures with its Estimating, Order Entry, Raw Materials Inventory, Scheduling, Shop Floor Data Collection, Job Cost, Shipping and Accounting systems. Plantrol specializes in a wide range of technical services including consulting, web solutions, customized software development and hardware selection. Plantrol's ERP software integrates the requirements of all business departments into a single computer system, whether a single location or multiple plants and companies across the continent. To learn more, please visit http://www.plantrol.com..

About Harvey Software, Inc.
Harvey Software is an established, leading developer of globally ready, multi-carrier shipping software solutions, providing businesses with shipping solutions since 1983. Harvey Software's premium shipping solution, the Computerized Parcel System (CPS™) increases profits, boosts domestic and international shipping efficiency, reduces shipping expenses and eliminates the inefficiencies of single carrier software systems. CPS is a FedEx® Compatible Solution, is UPS Ready®, USPS® certified and works with Internet Postage. CPS can be purchased, downloaded, installed, and supported all over the Internet.

For additional information about this release, contact Steve Stevenson, Harvey Software, Inc., 7050 Winkler Rd. #104, Fort Myers, FL 33919, 800-231-0296, http://www.harveysoft.com/.
Disclaimer
Brands and products referenced herein are the trademarks or registered trademarks of their respective holders.

Photos for Use with this Press Release
# # #

Copyright © 2011 Harvey Software, Inc. All rights reserved.