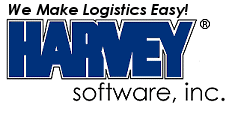 Multi-Carrier Shipping Systems Providing Better Package Visibility for Customer Service Departments

FOR IMMEDIATE RELEASE (07/12/11)

PRESS RELEASE

CONTACT:
Steve Stevenson
Harvey Software, Inc.
800-231-0296
http://www.harveysoft.com/

FORT MYERS, FL – July 12, 2011 – Today, Harvey Software publicized information detailing why better package visibility is a key reason that small package shippers should use a multi-carrier shipping system instead of a 'free' system provided by the carriers. From a customer service perspective, keeping up with package delivery status is a key component to providing the service demanded by today's customers. Many companies take advantage of several carriers to deliver their packages. If different shipping systems are used for each carrier, getting shipping information quickly and efficiently to customer service and then on to the actual customer can be significantly slower and more error prone compared to using one shipping system that handles every carrier. The quality of package 'visibility' that is provided by a company can make or break customer loyalty.

Today's shippers may use FedEx, UPS or the Post Office in any combination with customers focusing on package visibility. "Whether you manually update and file your order paperwork to lookup when needed or you use the latest electronic connection to instantly post shipping data, using a single system for all of your shipping means you get package data in the same way for every package. This is much more efficient with a substantially smaller chance of error compared to using different shipping systems for each carrier," stated Bob Sansone, Harvey Software's Director of Sales. "That's not the only visibility advantage for a multiple carrier shipping system. Our CPS will send an email shipping notification to customers, the CPS SHIP eLERT®, for every package that is shipped. When a company uses different carrier provided shipping systems, each carrier's shipping email notification looks different from the others, plus it may not be clear they are from your company. Every CPS SHIP eLERT has the same format, and they are sent from the shipper's email account, so the customer knows exactly who it's from," Mr. Sansone explained. "Finally, when a multiple carrier shipping system provides online package tracking like CPS does, when every shipping record is stored in one system it's easy to find the package status of anything that's been shipped. All of these add up to better package visibility which extends into outstanding customer service. Each of these gains customer loyalty and repeat orders, especially in today's 'I want it NOW!' world," stated Mr. Sansone.

About Harvey Software, Inc.
Harvey Software is an established, leading developer of globally ready, multi-carrier shipping software solutions, providing businesses with shipping solutions since 1983. Harvey Software's premium shipping solution, the Computerized Parcel System (CPS™) increases profits, boosts domestic and international shipping efficiency, reduces shipping expenses and eliminates the inefficiencies of single carrier software systems. CPS is a FedEx® Compatible Solution, is UPS Ready®, USPS® certified and works with Internet Postage. CPS can be purchased, downloaded, installed, and supported all over the Internet.

For additional information about this release, contact Steve Stevenson, Harvey Software, Inc., 7050 Winkler Rd. #104, Fort Myers, FL 33919, 800-231-0296, http://www.harveysoft.com/.
Disclaimer
Brands and products referenced herein are the trademarks or registered trademarks of their respective holders.

Photos for Use with this Press Release
# # #

Copyright © 2011 Harvey Software, Inc. All rights reserved.