| | |
| --- | --- |
| | Harvey Software Web Site Help |

To make solving your shipping problems a breeze and help you get your mission done as fast as possible, here is a list of our navigational tools and special graphic icons along with a brief description of their use, just in case our pictures and methods are unclear.

Special Note: If we have done a good job, or you see where we could do better, we welcome your comments. We are always looking for ways to make our web site and products better. To give us your feedback at any time just click on the Feedback link at the bottom of any page on this web site. We really appreciate your comments and your visit to our site.
Thank you!
Navigation Buttons
| | | | |
| --- | --- | --- | --- |
| | Web Site Help | | Section Contains Informational Links or Expands Lists |
| | Contact Us | | Back to Informational Links or Expanded Lists |
| | Email Us | | Previous Page |
| | Print | | Close Current Page |
| | More About CPS | | Add to Price Quote |
| | Package Tracking Tools | | Get Price Quote |
| | Harvey Software Parcel Shipping Blog | | Remove from Price Quote |
| | Blog Feed | | PDF Brochure |
| | Press and News Site | | PowerPoint Demo |
| | Harvey Software On-Line Store | | Video Demo |
Selected or Included Check Box Indicators

Select Item

Not Selected Item
---
Tabs, Paths and Additional Navigation

| | |
| --- | --- |
| < Previous Page Home > Current Page | Suggested Next Step > |
Tab and Path Navigation Instructions - Click on the tabs above to go to the Products, Support, Demo, Partners and FAQ sections of this web site. The line below the tabs contain additional navigational links. Clicking on the Previous Page link is the same as clicking on the browser's back button. The links that start with Home and the underlined links to its right are the pages you have visited. The final page that is not underlined is where you are now. The Suggested Next Step link to the far right is our suggestion for what you should do next.
Bottom of Page Menu - At the bottom of every page there are additional text based navigational links. They appear as follows:

About Harvey Software | Blog | Careers | Contact Us | Copyrights & Trademarks | Demos | Email Newsletter | FAQs | Feedback |
Hours | Index | News | On-Line Store | Partners | Privacy Policy | Products | Reviews | Support | System Requirements | Tracking Solutions | Updates
---
Informational Links
The following are the types of links or hyperlinks found on this web site.
Marked Informational Links
Mouse Over Informational Links
---
Picture Denoting Features or Services
| | | | |
| --- | --- | --- | --- |
| | Included in CPS - this feature, option or service is included with all versions of CPS at no extra cost. | | Integrated Partners – provide solutions for mail order, retail, manufacturing, shopping cart, ecommerce system or other applications using Harvey Software products for their shipping solution. Integrated Partners are trained to resell and support Harvey Software's supply chain tools. |
| | $$ CPS Option - this option or service can be added to CPS for an extra cost. Sometimes abbreviated as $$. | | Compliance Partners - local, regional, national and global carriers with which Harvey Software supports and maintains compliance. |
| | CPS Certified Seal - a Harvey Software Business Partner that has achieved a verified level of service installing or integrating CPS. | | Solutions Partners - business consultants, systems integrators and carrier service providers that provide enhanced services, and can sell, install, support and train shippers in the use of Harvey Software products. |
| | Shipper Dollars Partners - businesses participating in Harvey Software's Shipping Dollars Program, which helps the shipper save money as they ship with CPS while using Shipper Dollars Partners' products and services. | | Technology Partners - peripheral providers, third party software and platform providers that offer solutions supported as integrated features found in Harvey Software products. |
| | CPS Green Shipping Resource - this logo indicates that a Harvey Software tool, product feature, service or Business Partner will help you ship using methods that incorporate lower environmental/carbon impact shipping. | | |
---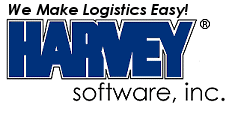 Copyright © 2010-2013 Harvey Software, Inc.
All rights reserved.